11/20
Join Mecon Delta tour
boat
secret base
hotel in Chau Doc
In front of Sinh cafe, there are more than 100 foreign travelers! Some take buses to the north, some join tour near the city, some go to Cambodia. I joined 2 days trip to Mecon Delta. Participants were 2 Japanese, 1 Canadian madam, 1 Italian retired man, 1 English man, 5 Israelite, 1 American couple (but they were on the way back to U.S. from Zimbabwe) and 1 Australian couple. Coming from many countries.
We changed to the boat, and watched small canals.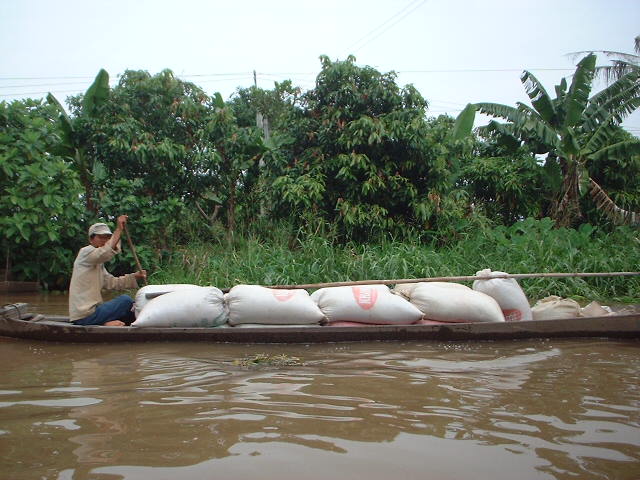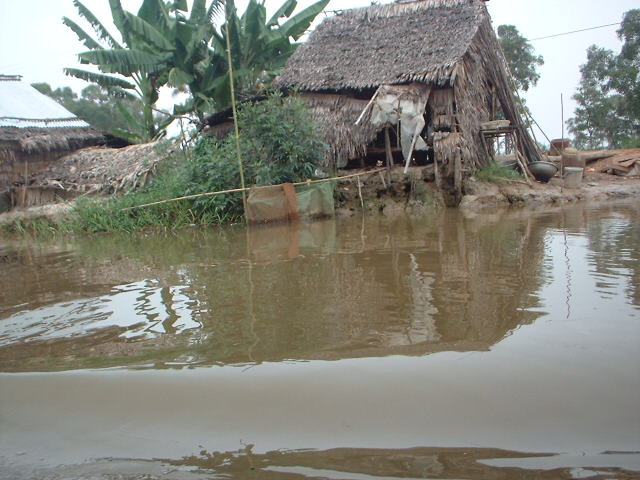 more more more more
Children who is in the house along the canal was laughing and waved their hands. This season was the beginning of the dry season. The water was decreasing but, the level was still high.
We reached at secret base in the Vietnam War. We changed to small boats without engines and went into the jungle.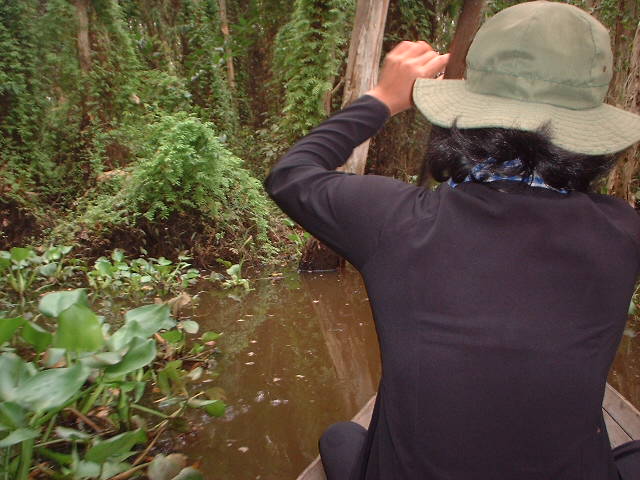 more
English madam said she knew why US army couldn't defeat Vietnam. Around boats, there are signs to warn mines under the water.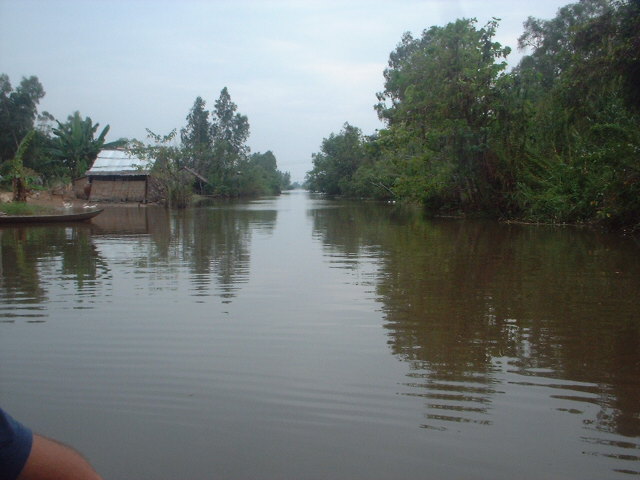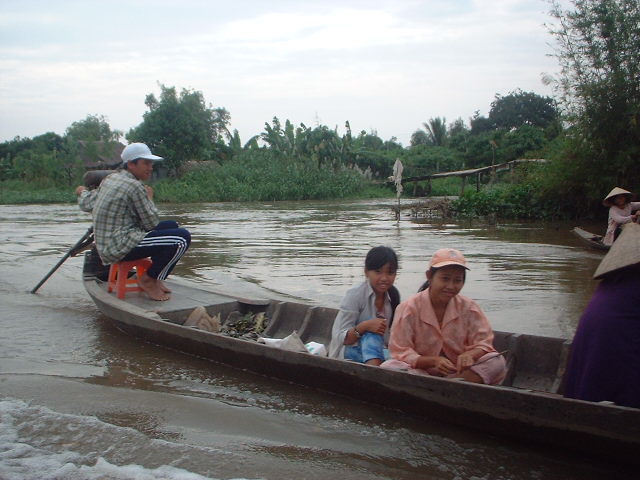 more more he want pet bottle child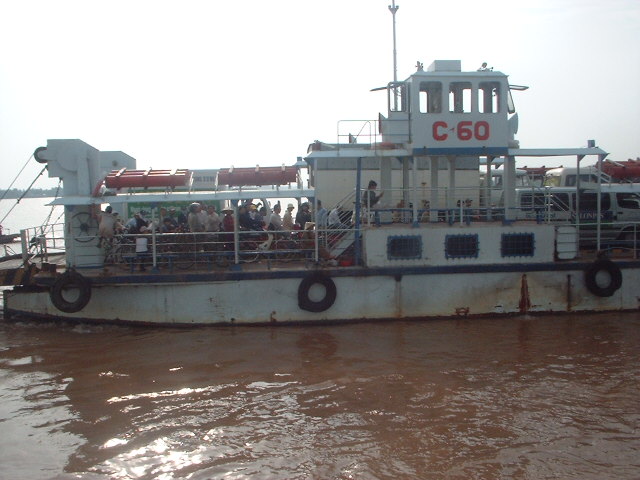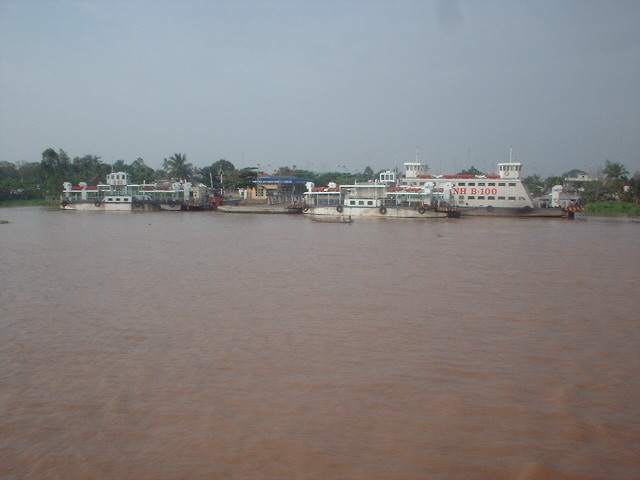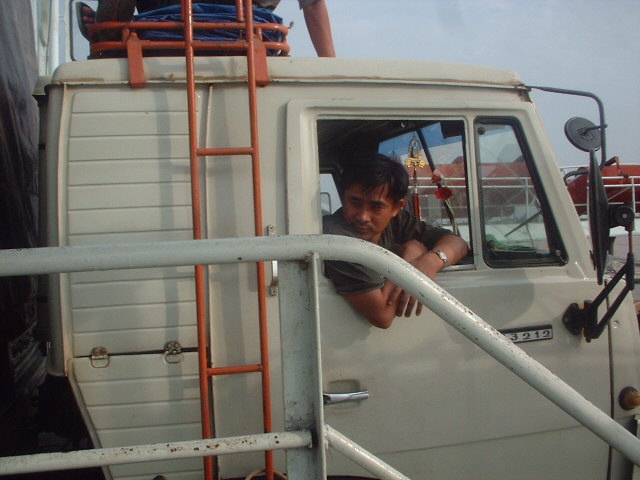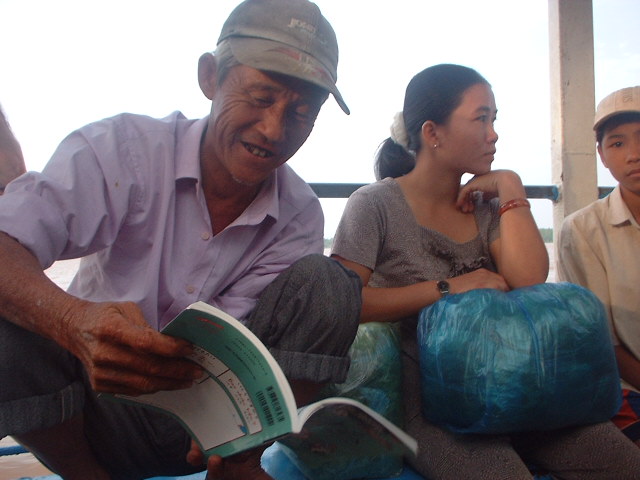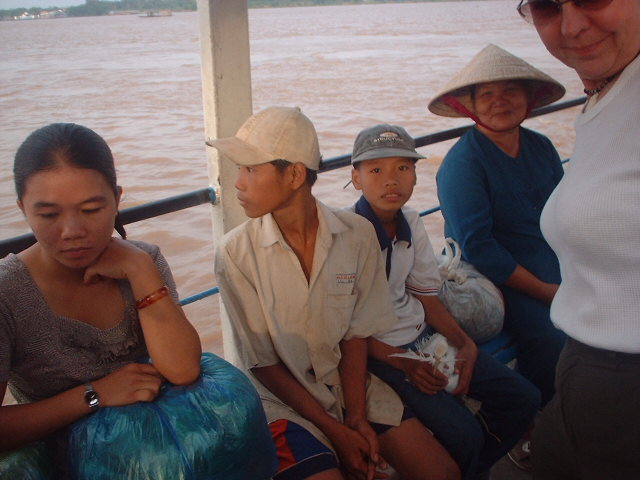 On the ferry more river more Japanese friend and I rice field more
Reaching at hotel in Chau Doc, the guide whose name is Quy said, if you want a single room, you need to pay $5. His English had very strong Vietnamese accent, and my English listening ability is not so high. I could understand some words, and I guess what he wanted to say. I misunderstood that he said airconditioner room. I tried to say I don't need airconditioner. He couldn't understand what I want to say. I realized my mistake next day, that Italian man said he paid for a single room.
Quy took us to restaurant. I tried fried frog legs there. they were very delicious. they tasted almost like soft chicken, but sense of touching a tongue is like a whitefish. After I came back to Ho Chi Minh I tried once more, but they were not so good as in Chaw Doc. Others said I was "brave".
We talked in the cafe after dinner with some participants. Italian man was not so good at English. He couldn't understand native English the man from London spoke. So a Israelite translated from native English to easy to listening English.