come back to boat,go through small canal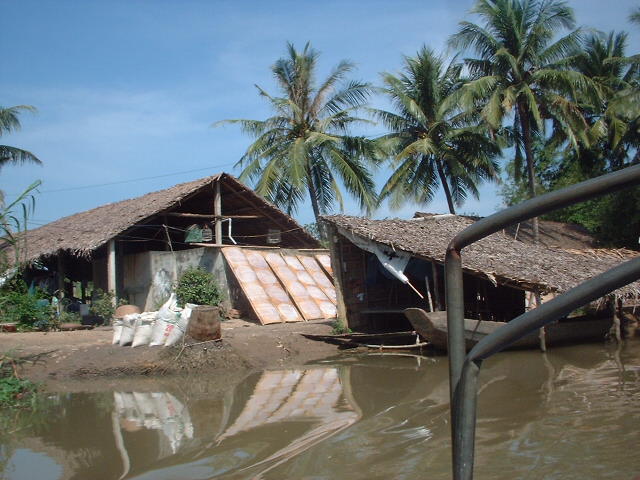 more
we ge off the boat and walk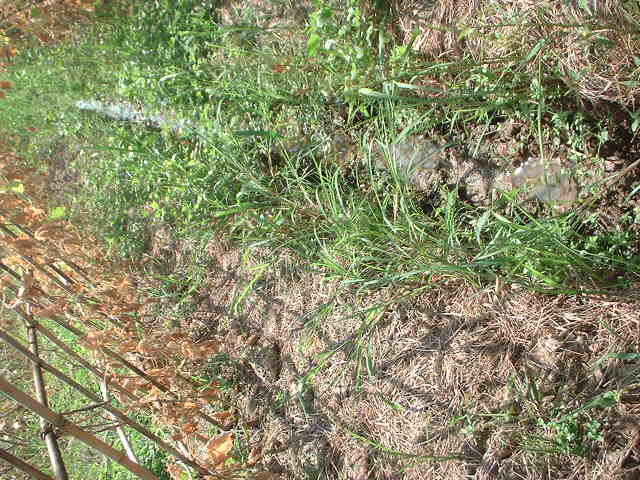 another
another
banana
school
class
finish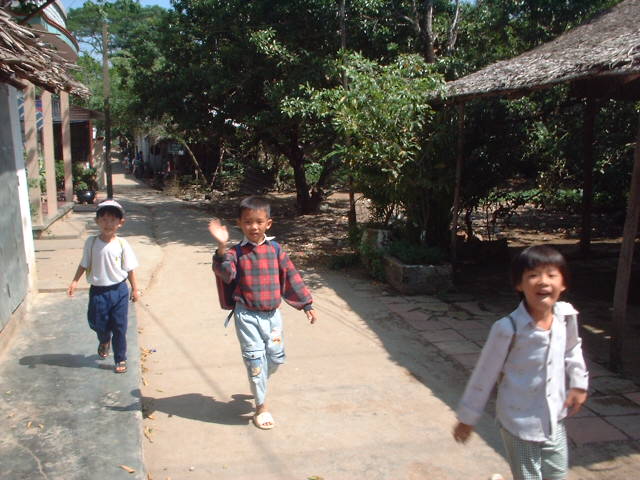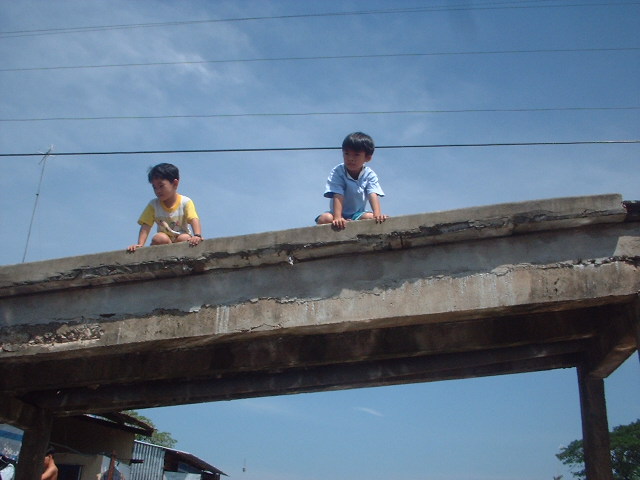 Near Canto we got off from the boat and took a rest. There was a shop of bahn me on the road.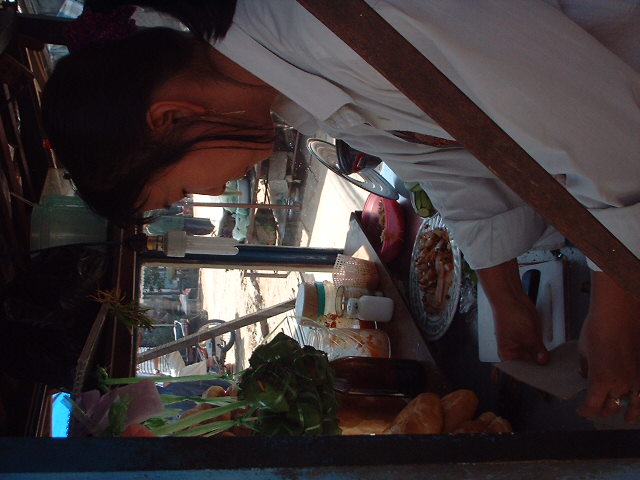 Bahn me is a French bread sandwich with some vegitables(onion,coriander and carrot) and fish source. It was very good, I thought the level of French bread in Vietnam is very high.
Going back by bus. Across the river again
river On the ferry, a fat man bought something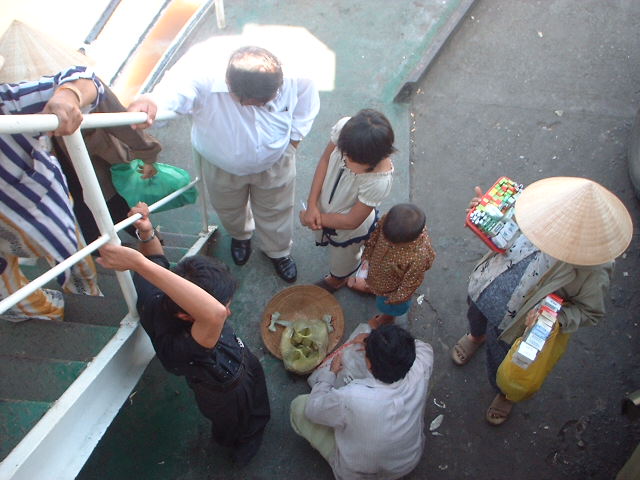 then, many vendors come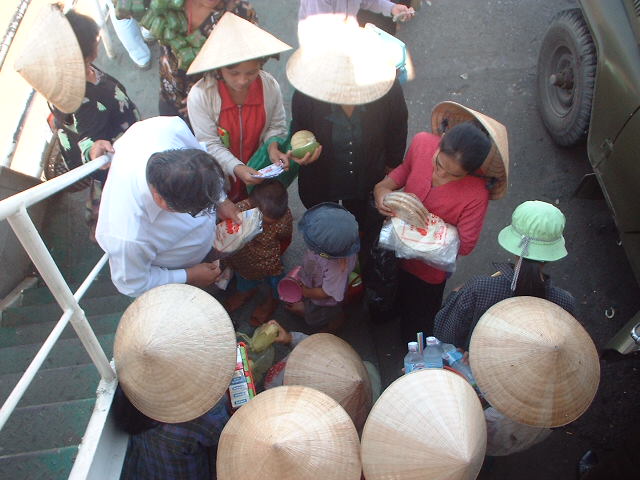 Route 1
another
On the way back to Ho Chi Minh, engine of the bus was not good.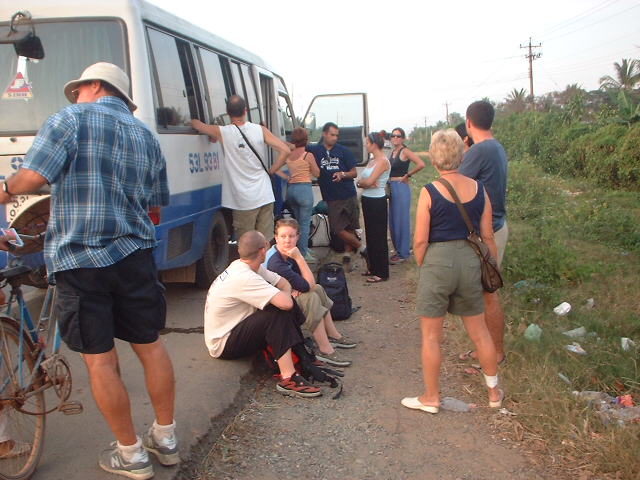 We stopped sometimes.
Mr.F and I go to share the room to save money(the room was $5 a day).